5 July, 2022
Email is not a secure medium – marketers and consumers know that. Using Verified Mark Certificates (VMCs) in combination with BIMI makes it possible to earn consumers' trust by displaying a verified trademark logo in recipients' supporting email clients.
Tech giant Apple has released its latest operating system updates for iPhones (iOS 16) & computer devices (macOS Ventura), this update has a feature that will support Brand Indicators for Message Identification (BIMI) & Verified Mark Certificate (VMC).
Want to know, what these changes mean for your brand and your business? It's important to pay attention if you're going to reach customers through Apple mail apps (or Gmail, Yahoo, etc.).
Is Apple extending its support for BIMI & VMC?
Apple Mail & iCloud users will receive a significant upgrade regarding inbound emails thanks to its adoption of BIMI & Verified mark certificates (VMCs) in iOS 16 & macOS Ventura. In addition to major email providers like Gmail, Fast Mail, and Yahoo, Apple is the latest to support Brand Indicators for Message Identification (BIMI).
Apple on its official website has released an official statement about these changes. In the meanwhile, we noticed earlier that Apple will support BIMI & VMC (Like Gmail, Yahoo!, and Fastmail) in the fall of 2022, as part of a major OS update that includes its native Mail app and iCloud.
A recent study by the Data & Marketing Association (DMA) indicates that 68% of consumers consider brand recognition to be the most important factor when opening an email.
What are Brand Indicators for Message Identification (BIMI)?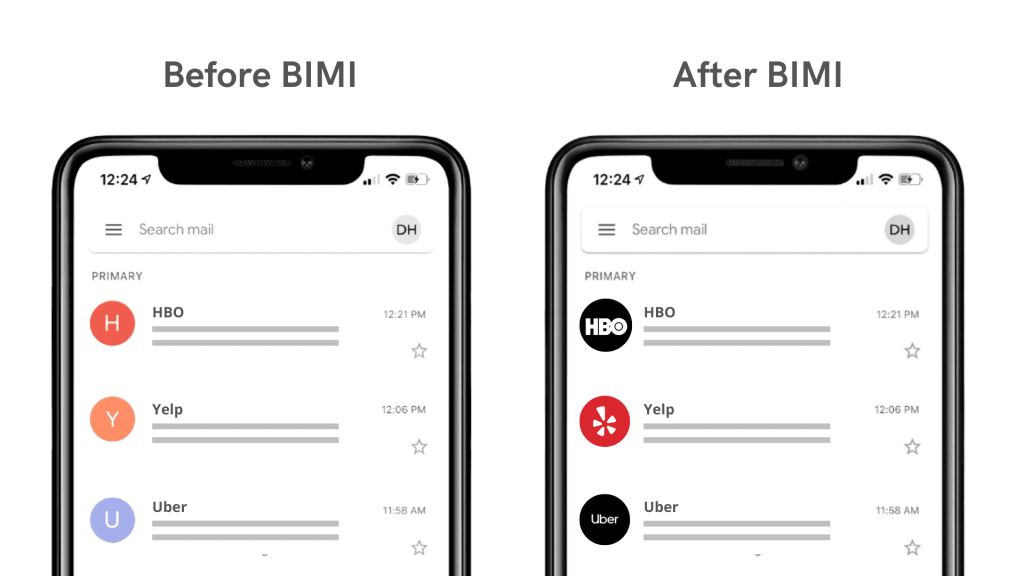 Almost everyone who has used Gmail in the period of mid-2020 has seen graphics – displaying the verified logos of some companies in their inboxes (HBO, Yelp, Uber, and some other major brands). The reason for this is that Gmail decided to support the BIMI email specification on its email platforms. To display these BIMI-verified logos, Google requires companies to have verified mark certificates (VMCs).
Also Read: Gmail supports BIMI & VMC for advancing Email Security.
With BIMI, you can bind your verified trademarked logo to your domain name and business. As part of BIMI, you need to set up email security protocols (such as DMARC) to prevent your domain from being spoofed or misused. As a result, you are better able to protect your brand in outbound emails and build trust among your customers (and potential customers).
How to Check BIMI Records for your Domain?
Well, the term may sound technical, but checking your BIMI records is as easy as finding your e-challans nowadays. By using the BIMI Inspector tool, you can discover if your domain already has brand indicators for message identification.
When searching for BIMI records, this tool provides the following information:
MX Record
SPF Record
DMARC Record
BIMI Record
BIMI SVG Image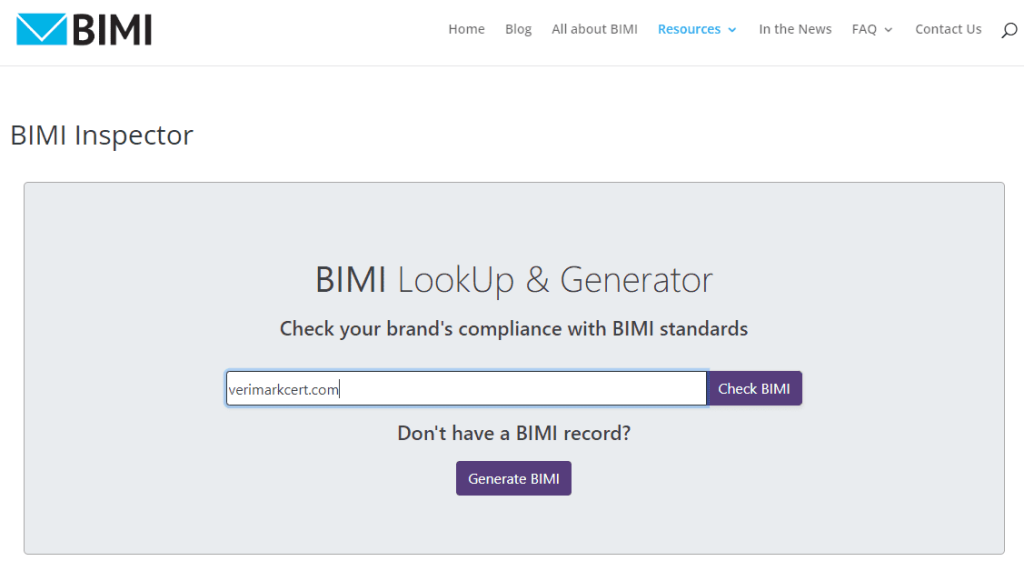 When you already have BIMI Record for your domain, why would you need a Verified Mark Certificate?
Aah! Now you can showcase your brand logo by just setting up BIMI Record for your domain.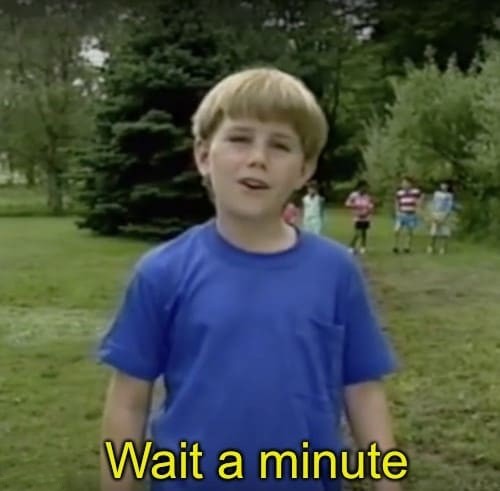 The only way to showcase your trademarked logo in Gmail is with BIMI and a Verified Mark Certificate. Why Verified Mark Certificate? This is because these digital certificates (VMC) can make the difference between your emails standing out and getting lost in a sea of inbox clutter.
Businesses can display their verified company logos in recipients' inboxes using VMCs, BIMI, and DMARC. VMCs are issued by the same trusted public certificate authorities (CAs) that issue SSL/TLS certificates for websites. The CA must verify both the authenticity and the legitimacy of your logo.
The combination of BIMI, DMARC, and a VMC allows you to prove who owns your trademarked logo as well as that the domain is not being used by unauthorized parties. This way, customers will trust your brand and the emails that come from your domain when they see these visual indicators.
In addition to protecting your domain, this powerful combination makes sure recipients know they're receiving authentic and trustworthy messages from your brand.
A sneak peek at Apple Adopts BIMI & VMCs
Beta testers are among those who love breaking exciting news and sharing information first. On his Twitter feed, Charlie Fish (@char_fish) posted the following screenshot of the messages displayed in the iOS 16 meta: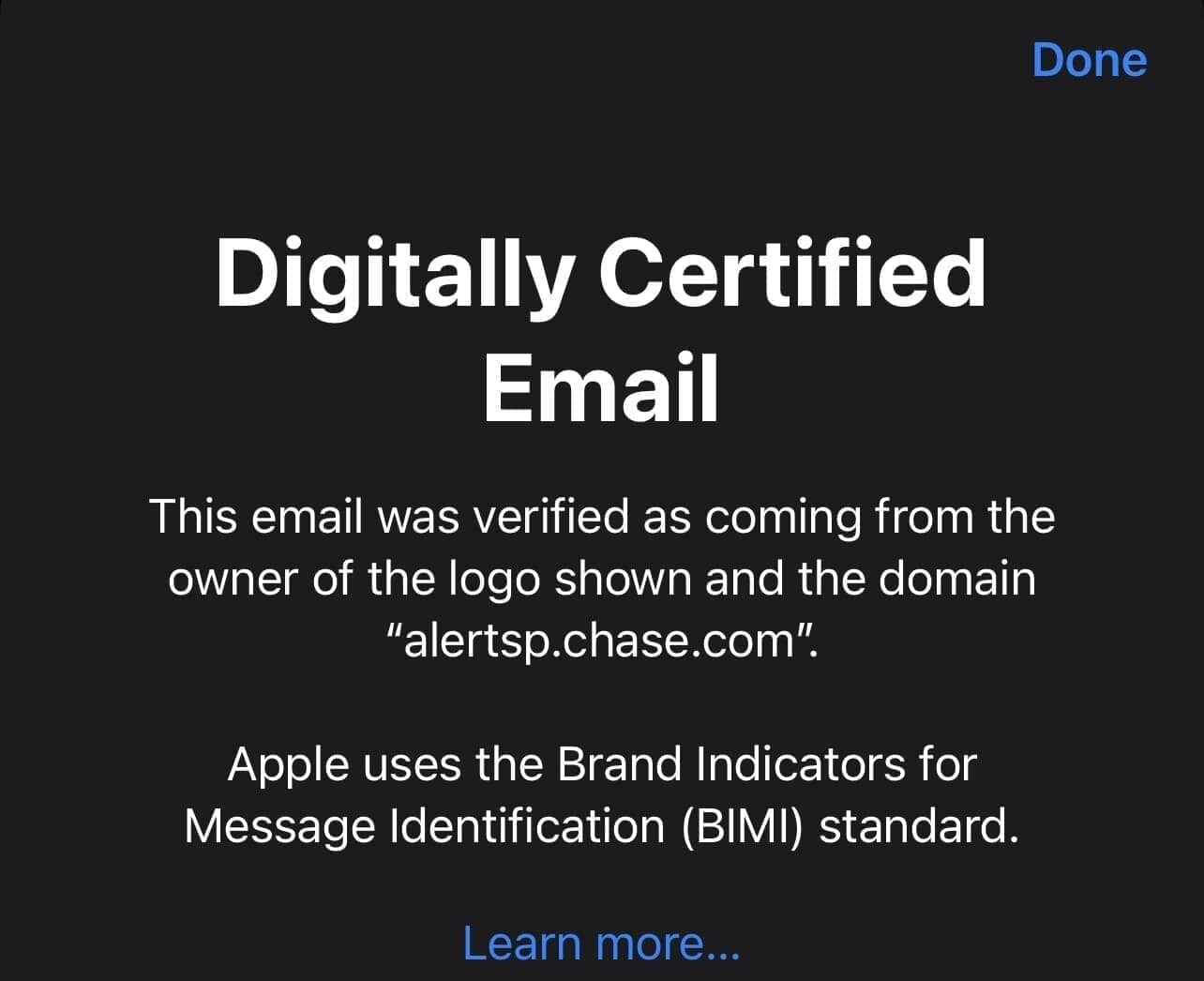 This is another quick glimpse at how iOS 16 supports BIMI:

Image source: Charlie Fish's Twitter Account. The BIMI verified logo appears next to Chase's email address in this screenshot. To display its logo in users' inboxes, Chase uses verified mark certificates along with BIMI.
Final Thoughts on Apple adopts BIMI & VMCs
Pairing BIMI with VMCs is a great way to promote your brand and increase trust in your domain's outbound emails. Since Apple adopts BIMI in Mail and iCloud accounts, as Google does with their email clients, you can expand your reach and put your brand in the hands of a larger Apple device-using audience.